GET EXCEPTIONAL SOUND IN ANY ROOM
Stem Speaker's innovative design gives you the option to mount the device on the ceiling, wall, or table for ultimate flexibility. With its powerful driver and built-in technology, Stem Speaker delivers an exceptional sound experience in any meeting room. As an ecosystem device, you can mix and match devices until your room is customized to meet your needs.


Mix and match all Stem devices until your room is completely covered.

Stem solutions are compatible with your favorite video conferencing.

Control and manage the Stem Ecosystem securely on your network.
Stem Speaker gives you the freedom to expand sound anywhere in the room while giving you three different mounting options to choose from so you can flex your tech or keep it incognito in any environment.
With the Ecosystem, anyone can easily get their meeting room up and running in just 3 simple steps.

Place your Stem device in the room

Connect your device to your network

Assign your device to the room
With its powerful driver and innovative design, Stem Speaker delivers an exceptional sound experience in any meeting room.
Speaker's LED light ring lets you know when the device is active and when your room's on mute.
All Stem solutions connect via Power over Ethernet (PoE+) making installation easier than ever. Running cables to power your products will never be an issue again.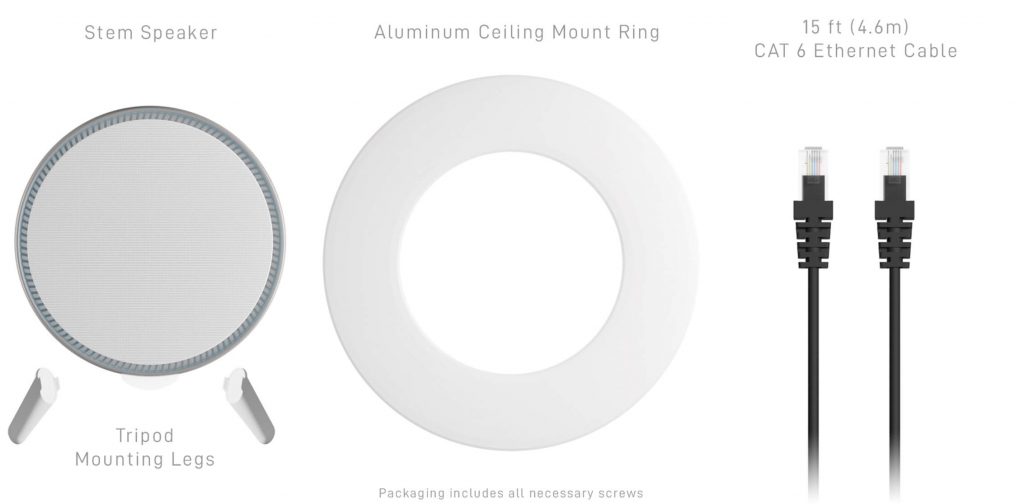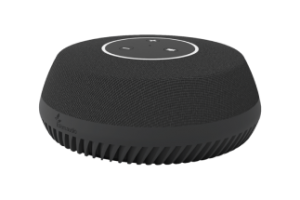 Speakerphone Array แบบตั้งโต๊ะ
มาพร้อมกับไมโครโฟน 9 ตัว ที่สามารถจับเสียงได้ตามทิศทาง และนวัตกรรมการจัดวางลำโพงแบบคว่ำหน้าลงพื้นช่วยกระจายเสียงให้ครอบคลุมมีคุณภาพยกระดับการประชุมขึ้นมาอีกขั้น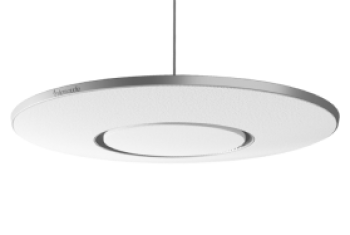 Ceiling ไมโครโฟน แบบฝังฝ้า หรือแขวนบนเพดาน
Stem Ceiling ที่เน้นจับเสียงของผู้พูดโดยเฉพาะ และช่วยให้คุณจดจ่ออยู่กับการประชุม กับเทคโนโลยีที่ทำให้ไร้ซึ่งอุปกรณ์มาบดบังทัศนียภาพต่อการประชุม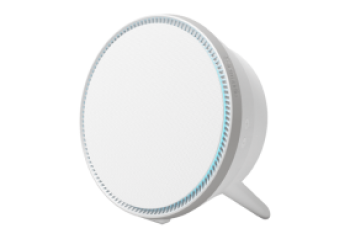 Stem Speaker ช่วยให้คุณสามารถกระจายเสียงไปยังจุดต่างๆได้ทั่วพื้นที่ของห้องประชุม รองรับการจัดวางได้ 3 รูปแบบ ด้วยเทคโนโลยีคุณสามารถติดตั้งให้กลมกลืนไปกับห้องประชุมของคุณได้อย่างแนบเนียน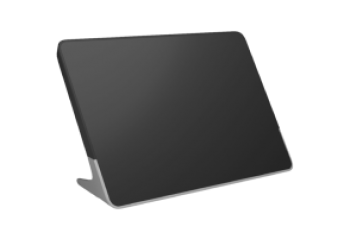 ตัวความคุมการทำงานแบบระบบสัมผัส
ตัวควบคุมแบบระบบสัมผัสช่วยให้การเข้าถึงแพลตฟอร์ม Stem ได้อย่างสมบรูณ์ พร้อมด้วยการทำงานร่วมกับแพลตฟอร์มของระบบประชุมได้อย่างแนบเนียน สามารถเข้าถึงการประชุมได้ทันทีเพียงสัมผัสแค่ปลายนิ้ว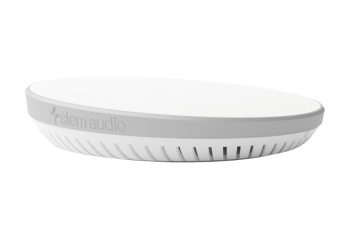 ศูนย์กลางการเชื่องโยงระบบ
Hub เป็นตัวกลางการเชื่อมโยงเสียงจาก อุปกรณ์ Stem หลายตัวรวมกันเป็นหนึ่งเดียวผ่านระบบเน็ตเวิรค์ Hub มาพร้อมกับการต่อได้หลากหลาย ทั้ง USB Type B , Danta, SIP และรองรับการต่อเข้ากับลำโพงภายนอกแบบอนาล็อกได้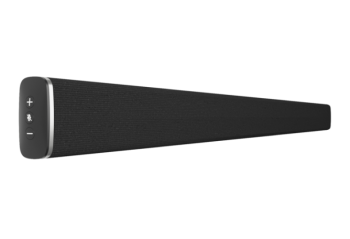 Wall Mount Array Speakerphone
ไมโครโฟน 15 ตัว สร้างมุมการจับเสียงได้ครอบคลุมถึง 180 องศา พร้อมด้วยรูปแบบการจับเสียงตามทิศทาง ช่วยให้มั่นใจ การจับเสียงของทุกคนได้หมด ไม่ว่าจะอยู่จุดไหนของห้องก็ตาม
Detailed policy information regarding customer service numbers, service modifications, and replacement parts.
Submit a ticket directly to Shure Customer Service staff, or reach out via phone or email.
Shure Tech Portal Complete product documentation, technical support materials, software and firmware, and other tools and resources for all Shure products, in one place.


The Stem Ecosystem Platform App provides access to the RoomDesign, RoomAdapt, and RoomCheck tools to assist you with designing and optimizing the performance of your Stem Ecosystem rooms and devices. The app also includes the Remote Management function to view behind-the-scene usage statistics and reports.
LOOKING TO HELP YOUR PROJECT
Want to know what conference room audio should cost?
© 2022 Mahajak Development Co., Ltd All rights reserved