Overview
Compatible with MXC and MXCW conference units ONLY
10-pin modular lockable connector
Gooseneck bends at the bottom only
Available in 16 inch (40 cm), 20 inch (50 cm) and 25 inch (60 cm) lengths
Cardioid polar pattern (also compatible with MX-series microphone cartridges)
Bi-color light ring indicates microphone status
CommShield® Technology for improved RF filtering
Foam windscreen included
Microflex® Complete Gooseneck Microphones deliver unsurpassed performance, control, and flexibility for meetings and conferences. Compatible with MXC and MXCW-series conference units, MXC Gooseneck Microphones bend at the bottom but are straight at the top to provide a streamlined appearance in contemporary meeting spaces.  A choice of 16 inch (40 cm),  20 inch (50 cm) and 25 inch (60 cm) lengths match different table dimensions or seating configurations.
The standard cardioid polar pattern provides accurate voice capture with minimal pickup of room noise.  For additional control in difficult acoustic conditions, MX-series cartridges with supercardioid and mini-shotgun patterns are also available.  An integrated bi-color LED indicates microphone status.  Integrated CommShield® Technology provides enhanced immunity to RF noise from mobile phones or tablets.
Detail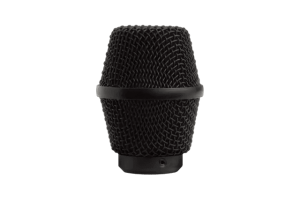 Dualflex Gooseneck Microphones
Windscreen reduces unwanted breath and wind noise.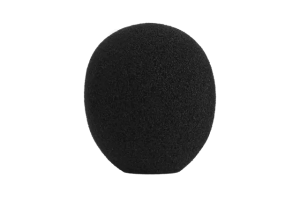 Windscreen reduces unwanted breath and wind noise.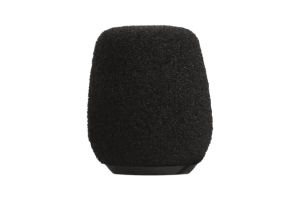 Foam windscreen reduces unwanted breath and wind noise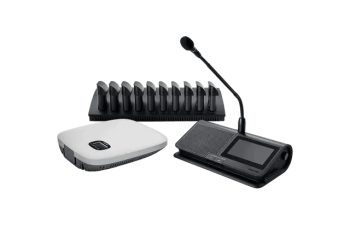 Microflex Complete Wireless
Digital Conference Systems
Table array microphone utilizes Steerable Coverage technology to capture pristine audio around conferencing tables of various sizes and shapes.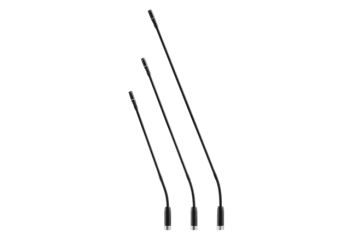 MXC416DF / MXC420DF / MXC425DF
Dualflex Gooseneck Microphones
Dualflex Gooseneck Microphone for MXC, MXCW Conference Units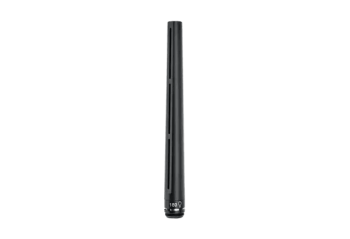 Mini-shotgun Mic Cartridge
The R189 is a lobar mini-shotgun microphone cartridge that threads onto all Microflex® (MX) gooseneck and overhead microphones.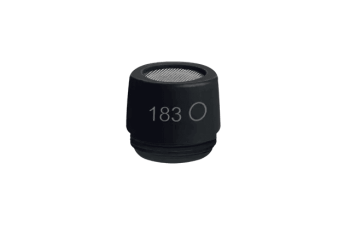 Omnidirectional Cartridge
Microflex® Complete Wireless conference systems keep up with constantly changing logistics and dOmnidirectional replacement cartridge for Microflex-series lavalier, boundary, gooseneck, and overhead microphones equipped with interchangeable cartridge.emands without invasive installs.